Pronunciation
Mastering the Flemish pronunciation can be quite a challenge for non-native speakers. The best way to really get the sounds right, is to get the native speakers involved! Ask them to pronounce words, sounds, letters, and try to mimick the sound as closely as possible.

However, you can already get started with the pronunciation exercises below. Listen to the audio file and repeat the words.
Good luck!

Aangestuurd door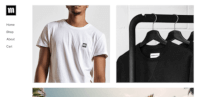 Maak uw eigen unieke website met aanpasbare sjablonen.